This summer, perfect your skin without make-up!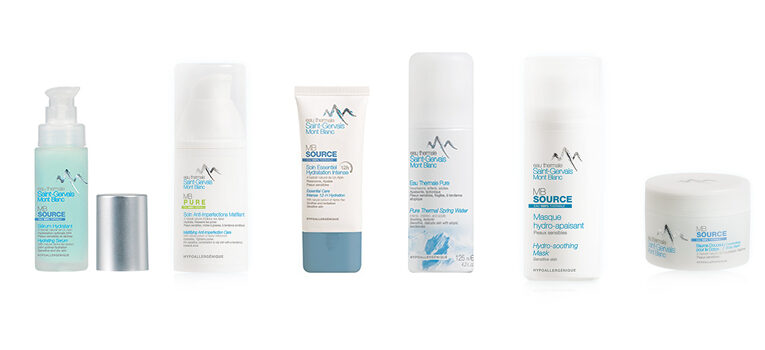 When we think of summer, the first image that comes to mind is a holiday in the sun and a beautiful tan... Unfortunately our skin is less enthusiastic about facing extreme heat, not to mention the sudden changes in temperature (the hot-to-cold of air con or the underground, does that remind you of anything?). Because when the temperature rises, our skin reacts: it becomes less irritated, and it shines a lot more...
What's actually happening?
The increase in temperature has the effect of making sebum more fluid. Combination skin in winter becomes oily in summer, while dry skin is less irritated and is more comfortable. Along with this, there is:
– perspiration: the small sweat glands present on the skin in large quantities are unleashed under the effect of the heat, resulting in shine and dilated pores!
–attacks from UV rays, pollution (often stronger in summer and hot weather), chlorine by the sea / pool.
–dehydration: heat and air-conditioning absorb the moisture of the skin and mishandle the skin barrier, which no longer effectively plays its role of shield. The skin loses water and reacts by producing sebum… as if we didn't have enough already!
What routine should you adopt then, to keep your skin beautiful in the face of sun, air con and sweat?
Hydrate, hydrate, hydrate
In summer, whether it is dry, combination or oily, your skin will need a lot of water to combat accelerated dehydration. You just need to choose the right kind for your skin type: go for a light gel texture, low in lipids, for combination to oily skin (Moisturising Serum followed by Anti-Imperfections Mattifying Care, for example), and something richer such as 12h Essential Moisturiser for normal to dry skin.
Rehydrate several times a day with Saint-Gervais Thermal Water mist (soothing, moisturising and restorative), just like you give your body water in the form of several glasses every day.
Finally, give your skin a big bath of thermal re-hydration with the Rehydrating Soothing Mask and leave it for 10 minutes or overnight for skin full of water, minerals, regained radiance and a fresh, plumped-up complexion. Apply in abundance when you come back from the beach or pool! Just like the Melting Body Balm will be your skin's best after-sun friend for your body (rich but not greasy, fresh, and delicately scented).

Rejoignez notre communauté sur Instagram